healthfully delicious
real food. real life.
Alright - first, I want to say that if you CAN eat cheese and it doesn't make you fall down to your knees in ridiculous stomach cramps, then my goodness, eat the real thing! Just make sure that's really the real thing - not a boxed version of it. You don't want to know the other things you are consuming when you eat packaged food! It's not just macaroni and cheese that's taking residence in your body! Anywho, this recipe is for all those non-cheese-digesting-properly folk like me who grew up on Macaroni and Cheese (however, I hate the admit it, it was often the boxed version... never again!) and long for that perfect rainy day, I'm on the vacation, cheesy treat. So, I did some searching and this is what I came up with! There are lots of recipes out there with similar ingredients, I combined a couple recipes to suit my tastebuds. However, I should give you the whole truth here - this suited MY tastebuds, not Lee's. He gave it a good try, but for his cheese-eating abilities, he gave up early and didn't finish his plate. Oh well, I finished it for him as it's probably the closest thing to Macaroni and Cheese I'll get! If you can't eat cheese, try this! I thoroughly enjoyed it and am looking forward to leftovers for lunch! Substitute a gluten-free pasta if you want, it would still taste delicious!

Total Time: 30 minutes

Ingredients:
Pasta Noodles - whatever kind you want, I made enough to fill a shallow casserole dish.
2 smallish sweet potatoes, peeled, chopped into medium chunks
1 cup unsweetened almond milk (or milk of your choice)
1/4 cup nutritional yeast (first time I've really used this ingredient - I found it at Planet Organic - it is supposed to be useful in making things 'cheesy' or 'creamy')
Juice of 1/2 lemon
1/2 teaspoon organic yellow mustard (check ingredients!)
dash of sea salt and pepper
cut up broccoli for colour and some veggies! I think Spinach or Kale would be good here, too!
For topping: drizzle of olive oil and sprinkle of nutritional yeast

What to do:

1) Preheat oven to 375 degrees fahrenheit. Bring a pot of salted water to a boil to cook pasta. Cook to your liking, about 10 minutes if using boxed pasta, about 2-3 minutes if using fresh pasta. Bring another pot of water to a boil to steam or boil sweet potato. If you steam them, you're going to save most of the nutrients that are in them. When you boil veggies, you lose some of the nutrients in the water and end up pouring them down the drain! Cook sweet potato until soft, if steaming, takes about 10 minutes. I added my broccoli as well to this - if you are adding extra veggies, steam them a bit first of you'll have to cook in longer in the oven.

2) When pasta is cooked, drain and let sit until ready for sauce.

3) When sweet potato is cooked, transfer them into a blender or food processor. Add all other ingredients (except for the pasta and toppings!) and blend until smooth, orange, and creamy. Taste test and adjust seasonings as you like. Other recipes call for garlic, soy sauce, hot pepper sauce - so it really depends on what you like!

4) Pour sauce over pasta and stir to combine. Add other veggies now if you want. If you eat meat, I bet bacon or sausage would be really tasty here - maybe Lee will eat it, then? Transfer cheesy pasta into a casserole dish. Smooth top and sprinkle nutritional yeast and drizzle olive oil, just a little bit to let it crisp up in the oven. Cook, uncovered, in over for about 10 minutes. Serve and enjoy!

---
Powered by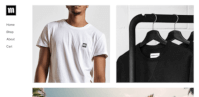 Create your own unique website with customizable templates.