healthfully delicious
real food. real life.
I've seen the recipe for this on other food blogs, and thought about trying it, but never got around to it. Finally, this awesome summer head drove me to try it! And I am so glad I did! It tastes JUST LIKE ice cream, but without the dairy and sugar. I added a chocolate sauce on top, but it's good without it! The recipe is extremely simply and can be changed easily. The main ingredient that doesn't change is frozen bananas. After that, you can add whatever you want. Here's what I did:

Total Time: 5 minutes? But you need frozen bananas, so if you don't have any frozen, put them in now and make it tomorrow

Ingredients:
2 frozen bananas, peeled, chopped into chunks (TIP: peel them BEFORE you put them in the freezer! Much easier! :)
1 tbsp almond butter
1 tbsp unsweetened almond milk

Ingredients for my chocolate sauce:
1 tbsp honey
1 tbsp coconut sugar
1 tbsp almond butter
1 tbsp cocoa powder
1 tsp vanilla
1 tsp cinnamon

What to do:

1) For the Bet you won't belive it's not ice cream, put all ingredients in a food processor or blender. Blend until smooth. Enjoy! If you want it to be a bit more frozen, put it back in the freezer as is for about 15 minutes. It will harden similar to ice cream. But it melts fast, as you can see from the pic!

2) For the Chocolate sauce, mix honey and coconut sugar over medium heat until is darkens into a smoother liquid. Add all other ingredients and continue stirring over low heat until a smooth, chocolate sauce is created! Remove from heat and serve over top ice cream, desserts, fruit, popcorn, etc! Yum!

---
Powered by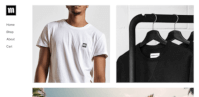 Create your own unique website with customizable templates.