healthfully delicious
real food. real life.
I am so glad I FINALLY made my own salsa. It is so easy and for some reason, I never thought to attempt it! I just kept buying salsa, reading ingredients to make sure there was no sugar. Had I realized how easy it is, I totally could have been saving more money! Oh well, this is thanks to my retired father who keeps trying new recipes at home. He's been making tortilla wraps for a bit now, but the salsa was a new venture and I am so happy he's motivated me to try making a batch. And what I didn't really realize is how versatile salsas can be - I will hopefully get around to trying a fruit salsa this summer, too, to put on top of chicken maybe! Yummy! Anyway, here is my recipe for the above pic. It lasted about a week before we gobbled it up. Paired with some homemade guacamole, I might think I'm back in Mexico with the Salsa/Guacamole huts at every corner of the resort!

Total Time: like 5 minutes? Seriously

Ingredients:
3 fresh tomatoes, chopped small, or 1 can of diced tomatoes, drained (no salt added kind)
1 sweet pepper, or combo of a couple different kinds (we used our bag of frozen red/green peppers from our CSA)
1 onion, finely chopped (use a bit of a red, yellow and green, if you have them all!)
1/2 fresh, cooked corn or frozen cooked corn
2 cloves garlic, minced
1 large pinch of oregano, cumin, cilantro
1 small pinch of sea salt/pepper
1 tsp olive oil
Juice of 1 lime (or use a vinegar in place)

What to do:

1) Combine all ingredients. Enjoy! :)



---
Powered by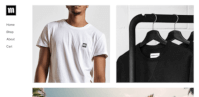 Create your own unique website with customizable templates.