healthfully delicious
real food. real life.
I have to admit, the wonderful people out there who post on All Recipes.com inspired this recipe. I took my own liberties with substituting ingredients, but I felt it turned out great so I decided to post. If you google sweet potato and black bean salad, you'll probably find similar recipes. Mine turned out really spicy, so I would take out the hot pepper to tone a down a bit.

Total TIme: 35 minutes

Ingredients:

4 sweet potatoes, chopped into cubes
1 onion, chopped
Oil for roasting and for dressing
Pinch of Sea Salt/Pepper
1 dried cayenne pepper, minced
1 clove garlic, minced
Juice of 2 limes
Zest of 1 lime
1 tbsp honey
1 can organic black beans, rinsed and drained
1 red pepper, chopped
1 cup chopped fresh cilantro.
1 green onion, shopped


What to do:

1) Preheat oven to 425 degrees Fahrenheit. Place sweet potato, drizzle of oil, sea salt and pepper into a bowl to combine well. Spread onto cookie sheet and bake for about 30 minutes, until cooked - not too soft though, just soft enough to eat.

2) For dressing, combine about 1/4 cup oil, garlic, cayenne pepper, lime juice, honey and zest of lime in a small dish. Set aside.

3) When sweet potatoes are done, dump them into a large salad bowl. Add black beans, red pepper, cilantro, green onion, and dressing. Combine well. Serve immediately or after it's been refrigerated for a while. It's good hot and cold!

---
Powered by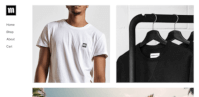 Create your own unique website with customizable templates.