healthfully delicious
real food. real life.
Yes, that's right. Pumpkin Fudge. It is amazing.

I found the recipe last year

here

. I can't take credit for it, but have definitely made this time and time again. It's popular, unique, and oh so tasty. Creamy and sweet, without refined sugar or dairy! Plus, it uses pumpkin, which are very easy to come by this time of the year! It is VERY simple to make. For the chocolate topping, I used a version of my own chocolate sauce that doesn't use chocolate chips or any dairy. Also, chocolate sauce whips up quickly and stores well in the fridge if you have extra!

This fudge would work with canned pureed pumpkin, as well.

Total Time: 5-10 minutes for prep, 1-2 hours in freezer

Ingredients:

Fudge:

1 cup almond butter

1/4 cup coconut oil (softened but not melted)

1/3 cup pumpkin puree (fresh or canned)

2 tablespoons maple syrup (or honey)

1/4 teaspoon ground cinnamon

dash of ground nutmeg

1/2 teaspoon fine sea salt

Chocolate Sauce:

1/2 cup coconut oil

1/2 cup honey or maple syrup or sweetener of choice

1 tbsp. cocoa powder

1 tsp vanilla

What to do:

1) Line a baking dish (I used a 6″ x 9″ brownie pan) with parchment paper or plastic wrap, two pieces works so the paper can go up both sides.

2) Mix all of the ingredients for fudge together in a large mixing bowl until totally mixed. It should be creamy and smooth. Pour the mixture into the lined dish and smooth it out with a spatula.

3) Place in the freezer until solid, approximately 1-2 hours.

4) Just before you are ready to pull the fudge out, melt together your ingredients for a chocolate sauce. Use a whisk to ensure it is all mixed together, sometimes the coconut oil will separate.

5) Lift the fudge out of the pan by grabbing the sides of the parchment paper and cut it into 1-inch squares. Place the squares in a single layer onto a parchment paper lined tray or pan. Using a spoon, drizzle the melted chocolate sauce over top of all of the fudge. Add a sprinkle of cinnamon or sea salt, if desired.

6) Return back to the freezer in a sealed container. This must be kept in the freezer until ready to eat.

Source:

Vegan Pumpkin Spice Almond Butter Fudge | Free People Blog http://blog.freepeople.com/2013/10/vegan-pumpkin-spice-almond-butter-fudge/#ixzz2jaQ0UXfh

---
Powered by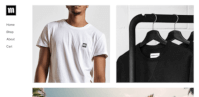 Create your own unique website with customizable templates.