healthfully delicious
real food. real life.
This recipe is a work in progress. Before I started this venture in to eating healthier, I was huge Chinses and Thai food junkie. Loved noodle dishes the most, and I miss them, but it's been tricky finding recipes that use natural ingredients and ingredients without soy and sugar! Here's my first attempt - it was good, but it needs to be sweeter. I'll try another recipe for it soon! A quick meal though, much like a stir fry.

Total Time from start to finish: 30 minutes

Ingredients we used:
Veggies to stir fry: broccoli, carrots, green beans, bok choy, green cabbage, kale, red and yellow peppers
Oil for cooking
2 eggs
1 package brown rice noodles, vermicelli style
Sauce: 1/2 cup coconut aminos, 1/4 cup rice vinegar, 1 tbsp. tahini, 1 tbsp. ginger, 1/2 tbsp. garlic, 1 tsp chili pepper flakes, 1/4 cup sesame oil, 1/4 cups Extra Virgin Olive Oil, 1/2 lemon juice
Sesame seeds

What we did:

1) Stir fry firm veggies first, in oil in a wok (carrots, broccoli, beans) then add soft veggies.

2) Meanwhile, bring large pot of water to a boil. Add rice noodles. Stir until seperated, about 2-3 minutes max. Drain.

3) While doing this, combine all ingredients for the sauce. Let stand until ready to use.

4) Move veggies out of wok, or off to the sides and cook eggs until scrambled. Stir veggies, egg, and noodles together, over medium heat.

---
Powered by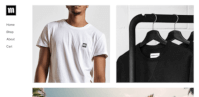 Create your own unique website with customizable templates.