healthfully delicious
real food. real life.
Today I watched a documentary on Netflix called 'Vegucated'. I wish he was watching it with me, he would then understand why I just couldn't have a meat in our supper tonight! It has definitely made me think more about whether I need to eat meat, or eggs, at all... We shall see! Baby steps here! When I told Lee about thinking about becoming Vegan, he commented that I barely eat meat at all, anyway. But then I was thinking, well I don't eat soy, so would it be a viable option for me? It means cutting out eggs, turkey, chicken, and fish. Not sure on this one yet, but it will definitely make me question more about where we get our meats! I recommend everyone to watch the documentary, very interesting!
This recipe is a normal meal in our house, once because I love rice and could eat it every meal all day, and the recipe is always changing based on the veggies and supplies I have for the sauce - so it never gets old! Well, I least I don't think it does, maybe I should check with Lee on that one. This one I'm calling 'Ginger Coconut' because of the double coconut flavoring and the chunk of ginger added in. It would also be good with a little nut sprinkled in, like cashews.

Total time from start to finish: 25 minutes

What we used:
1 cup wild rice blend
1 1/3 cup water
Organic veggies bouillon
Oil for cooking
Veggies: Broccoli, celery, peppers, carrots, red cabbage, frozen corn, frozen peas

Sauce:
2 tbsp Coconut Nectar
1 tbsp Coconut Aminos
1 tbsp Rice Vinegar
1 1/2 tbsp Sesame Oil
1 clove garlic, minced
1 tbsp ginger, minced
juice from a wedge of lime
1 tsp corn starch/water mix

What we did:
1) Bring water & bouillon to a boil and add rice. Let sit on low heat for 25 minutes, or until cooking time of your choice of rice.

2) Add drizzle of oil to a wok over medium heat. Add in veggies that take longer to cook, like broccoli, carrots, and celery. Stir while cooking, add in other veggies after a few minutes, stirring often.

3) Mix all ingredients for sauce in a separate dish. When veggies are tender-crisp, reduce heat to low and move all veggies to the sides of the wok. Add sauce to middle and stir, adjusting heat to slightly higher to thicken sauce. Once it turns a slightly darker colour and thickens, stir to coat veggies.

4) When rice is done, remove from heat and stir to fluff. Serve Stir Fry over rice. Yum!



---
Powered by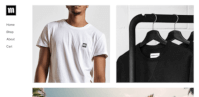 Create your own unique website with customizable templates.