healthfully delicious
real food. real life.
Easiest soup there is and I don't think I've ever posted it. Sorry to anyone who read this. It's a common dish in our house, especially through the winter months with all of the root veggies we get in our CSA. I grew up eating it as well, my Dad often making something similar to this. It's very versatile. I often include a couple potatoes, carrots and onion, but then add whatever we have that need to be used up: celery, sweet potato, squash, parsnip, broccoli...

We often add some yummy sausage or bacon to it as well... it doesn't need it, but it sure tastes delicious! Haha, everything tastes good with bacon, right? :)

Here's the basic recipe. It goes well with a crust of homemade bread!

Total Time: 30 minutes or so.

Ingredients:
Drizzle of Olive oil
1 onion, chopped
2-3 cloves of garlic, minced
3-4 medium sized potatoes (I leave skins on) , chopped
2-3 medium sized carrots (I also leave skins on) , chopped
Other vegetables of choice: sweet potato, parsnip, squash, broccoli, celery, etc.
Vegetable Broth (or other broth of choice) I use an organic version. Add enough that just barely covers the vegetables in the pot (amount varies on vegetables used)
Spices: I usually add 4-5 good shakes of basil, oregano, summer savoury, sea salt, pepper. Plus, a smaller amount of ginger and cinnamon.
Drizzle of milk of choice (coconut, almond, rice, hemp, regular, etc.)
Optional: Chopped bacon or sausage

What to do:

1) If using meat, cook first in pot or dutch oven until no longer pink. Remove and set aside. Drain off fat. Cook soup in the same pot for all the yumminess.

2) Heat oil over medium heat. Add onion and garlic and sauté until soft and fragrant. Usually about 3-5 minutes.

3) Add chopped veggies and stir. Cook for about 5 minutes until bottom of pan is browning. Add spices and keep stirring.

4) Add broth until it just touches the tops of the veggies. Do not cover the veggies too much or your soup will be too watery. Turn heat to high and stir.

5) Bring to a boil and boil until veggies are cooked well, about 10 minutes or so. Stir often.

6) Bring heat to low. Pierce veggies with a fork to see if they are nice and soft. Remove from heat and blend with blender or emulsifier until completely smooth. Add drizzle of milk of choice and continue blending until creamy smooth. Test taste and add more salt/pepper as needed.

7) Add meat back in at the end and stir to combine. (Optional)

Enjoy hot with a crust of bread! Oh, I am hungry now... :)


Powered by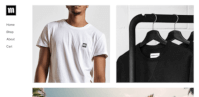 Create your own unique website with customizable templates.