healthfully delicious
real food. real life.
Okay, first time making these and they were better than I thought they would be. I know everyone says you don't taste the beets. And I have to agree, so here you go, I'll say it this time. You don't taste the beets. You taste chocolate fudgy cake. No beets. Promise. I first tried them with roasted beets, which took longer. So I then tried them with raw beets and they tasted the same to me. So, here's my adapted recipe

from this website

for quicker fudge chocolate beet cupcakes. Oh, and I forgot to mention - these are vegan as well - no dairy, no soy, no refined sugar, no egg, and no nuts (if using nut-free milk). These do use whole wheat flour, but you could easily sub in a different flour to make it gluten free.

Total Time: 30 minutes or so

Ingredients:

2 medium beets, washed and grated

1 cup unsweetened almond milk (or another milk of choice)

1 tsp apple cider vinegar

3/4 cup coconut sugar

1/4 cup canola or melted coconut oil

2 tsp vanilla extract

1 cup + 1 heaping Tbsp whole wheat flour

1/2 cup unsweetened cocoa powder
 + more for topping

1 tsp baking soda

1/2 tsp baking powder

pinch sea salt

What to do:

1) Preheat oven to 375 degrees fahrenheit. Use muffin liners - this recipe should make about 10-12 regular size cupcakes.

2) Combine dry ingredients in a bowl and set aside.

3) In a separate bowl, combine milk and vinegar. Let sit for a minute. Then add beets, sugar, oil, and vanilla. Use electric mixer and blend until foamy.

4) Add dry to wet, mixing well until it becomes a sticky dark brown batter.

5) Pour into lined muffin tins, about 3/4 way up. Bake in over for about 22-25 minutes, until toothpick inserted comes out clean. Top with cocoa powder once they are cooled. Enjoy!!

---
Powered by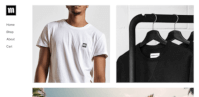 Create your own unique website with customizable templates.