healthfully delicious
real food. real life.
In an attempt to really cook with the ingredients I already have, I took a look through our veggies first. Lots of carrots, broccoli, snow peas, garlic scapes, green onions, and a few potatoes. Hmmm... We've done the BBQ, salads, stir fries, roasting. I am trying hard not to run to the grocery store in order to make dinner. Time to just make something with what I already have in the cupboards. So I grabbed the jar of whole wheat egg noodles in the cupboard and a chicken breast from the freezer, and so be it - Vegetable Chicken Noodle Soup! It turned out great, so I'm posting. It's basically just a basic soup with lots of chicken stock, vegetables, noodles and chicken... not hard! I always buy an organic chicken stock that has real ingredients - nothing added to it, you can find it in the organic section of the grocery store. Makes me feel better about not making stock from scratch. This made a large pot, which is great for second helpings and frozen servings to pack for lunches.

Total Time: 30 minutes

Ingredients:
1 frozen chicken breast, chopped into small pieces
drizzle of vegetable oil
handful of garlic scales
large green onion stalk
1 head broccoli, chopped
5-6 fresh small carrots, chopped
handful or two of snow peas
4-5 small potatoes, chopped
6 cups chicken stock
Spices: sea salt, pepper, rosemary, basil, oregano, summer savoury
Handful of whole wheat egg noodles
Fresh Lemon slices

What to do:

1) Heat oil in soup pot. Add chicken and toss till cooked and browning. Add garlic and onion, stir fry for a minute.

2) Add potatoes and carrots. Cook for a few minutes than add broccoli and snow peas.

3) Add chicken stock and spices. Bring to a boil. Cook until vegetables start to soften.

4) Add noodles. Continue on high heat for another 7-8 minutes, until noodles are almost done.

5) Remove from heat to avoid overcooking. Serve with a squeeze of fresh lemon juice overtop. Yum!

---
Powered by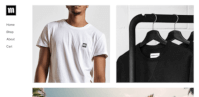 Create your own unique website with customizable templates.