healthfully delicious
real food. real life.
It is freezing and snowy outside, shall I say any more?

Total time from start to finish: 30 Minutes

What we used:

2 Turkey Sausages (always read the ingredients to know what you are eating! This one is made locally and has only turkey and spices. No other preservatives or artificial flavours. )
Oil for cooking
Small inion, chopped
2 garlic cloves, minced
Peppers, chopped
Handful of frozen corn
Kidney Beans, rinsed
Pinto beans, rinsed
Black beans, rinsed
Can of Diced Tomatos, no salt added
Can of Tomato Paste, no salt added
2 teaspoon cumin, chill powder
Sprinkle of cayenne pepper
Sprinkle of cilantro & juice of a lime before serving

What we did:

Head oil over medium heat in a big pot. Sauté onion with garlic. Add sausage and cook until no longer pink. Add peppers, corn, and beans. Sauté for a bit then add tomatoes and paste. Stir and add cumin, chill powered, and cayenne. Simmer for 20 minutes. Add cilantro and lime juice just before serving - it gives it a nice fresh taste!

Serve to the way you like! Lee adds shredded cheddar cheese, and we both like to serve the chilli over rice. Lee eats it with a fork, I with a spoon!





---
Powered by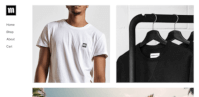 Create your own unique website with customizable templates.