healthfully delicious
real food. real life.
I miss Thai food. A lot. :( Unfortunately, most or all Thai food, or any Asian-style food, for that matter, has a lot of soy and sugar in it. I ate a lot of it before, which probably contributed to my being sick... However, I am finding new confidence in the kitchen now and have been trying my own hand at some Thai-inspired dishes without the soy and sugar. Here's my attempt tonight, which Lee and I both gobbled up, so it's definitely a winner! It's a take on the brothy noodle dishes I used to love with pork, broccoli and carrots. I added some of our CSA veggies that we picked up today, including cabbage and alfalfa sprouts. I hope you try it - it gave us some leftovers for lunches on Monday!

Total time from start to finish: 30 minutes

Ingredients:
Drizzle oil for sautéing
2 piece pork loin chops, fat removed, cut up into cubes
1 onion, diced
2 cloves garlic, minced
1 inch ginger, minced
1 large carrot, peeled, chopped
1/8 large cabbage, chopped
1 small head broccoli, chopped
1 small sweet pepper, chopped

Package of Brown Rice Noodles
Boiling Water

Broth Ingredients:
1/2 cup water
1/4 cup sesame oil
1/4 cup rice vinegar
1/3 cup coconut aminos
1/4 cup honey
1tsp cilantro
1 dried cayenne pepper or 1 tsp chili flakes
1 organic vegetable bouillon cube

What to do:
1) In a wok, add oil and pork. Sauté until no longer pink. Add onions, garlic, ginger, broccoli, and carrots. Sauté. If you have a top to your wok, place the top on to help speed up the cooing process - more so steaming the veggies then sautéing. After a few minutes, add cabbage. Continue cooking, then add peppers. Remove from heat once veggies are cooked.

2) Meanwhile, place rice noodles in a large bowl. Pour hot water overtop and let sit, completely submerged until noodles are soft. Drain when ready.

3) While noodles are softening, combine all broth ingredients in a saucepan. Stir and heat over medium heat.

4) To serve, place noodles at bottom of bowl, then sautéed mixture, then pour broth overtop.

Yummy!!!!!



---
Powered by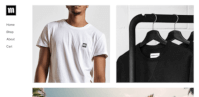 Create your own unique website with customizable templates.