healthfully delicious
real food. real life.
Today was so weird - it was mid March, almost Spring, blue sky and sunny - but a -11 windchill! Brrr!! Lee was making homemade bread and the house smelled amazing, so I had to find something good, and warm, to pair with it for dinner! A soup obviously! This soup was inspired by the spinach that had to be eaten in our fridge, and a half package of local and all natural pork sausages in our freezer. We normally use these ingredients for pizza, but this time, I put it in a soup and it was delicious! We will definitely be making this again, probably soon if this crazy weather keeps up! It's supposed to snow tonight/tomorrow? The first day of Spring? Yuck!
Anyway, I recommend you try this soup, it's a keeper! And it's a must to serve it with fresh bread!

Total Time from Start to Finish: 25 minutes (Literally, this was a quick one!)

Ingredients:
3 local and all natural pork sausages, sliced (keep them frozen, easier to slice)
Oil for cooking
1 onion, diced
3 cloves garlic, minced
1/2 pepper, chopped
4-5 mushrooms, sliced
2-3 handfuls of spinach, chopped
1 can diced tomatoes, no salt added
1 1/2 tsp. chili pepper flakes, oregano, basil
sprinkle of sea salt/pepper, chili powder
drizzle of red wine vinegar
1 tbsp. tomato paste

1) Heat oil over medium heat. Add sausages. Cook, stirring, until cooked through and no longer pink.

2) Add onion and garlic. Stir, cooking, for 2 minutes or so.

3) Add peppers, mushrooms, and spinach. Stir, cooking, until spinach has just slightly wilted.

4) Add diced tomatoes and spices. Stir in vinegar and tomato paste. Stir and reduce heat and let simmer for 10 minutes. Enjoy!

Top with cheese if you can eat dairy! But it's good without it!

---
Powered by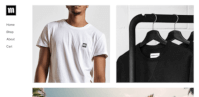 Create your own unique website with customizable templates.