healthfully delicious
real food. real life.
I wasn't sure what to call this one, but I went with Spanish Rice & chicken because that was what I was basing it off of. I love spanish rice with the spicy tomato-y flavour. We have been getting a ton of tomatoes in our CSA boxes so I've been thinking of other ways to enjoy tomatoes. Not an issue, really, tomatoes are my most favourite fruit/veggie. Have been most of my life! Broccoli comes a close second. Anyway, here is my recipe for the 'Spanish' Rice & Chicken that Lee I made up last week!

Total Time: 25 minutes (or depending on time of rice cooking)

Ingredients:
2 thawed boneless, skinless chicken breasts
1 cup rice of choice (if using brown rice or similar, keep in mind it will take longer to cook. For this recipe, I used a white & wild mixed rice from the Bulk Barn - it takes about 20-25 minutes to cook)
1 green pepper, chopped
1 onion, diced
1 fresh tomato, diced
about 2 cups of tomato sauce (I used a sauce I had already made earlier that weekend for another meal - just fresh tomatoes, garlic, onion)
fresh corn kernels from cob
1 cube of organic chicken bouillon
2 cloves garlic, minced
1 tbsp cumin
1 tbsp chili powder
1 tsp cilantro

What to do:

1) Preheat oven to 400 degrees.

2) Place chicken breasts in non-stick or greased oven dish. Sprinkle chicken breasts with half garlic, half cumin, half chili powder, half cilantro, half onion, half corn, half tomato, half peppers, and a good dollop of fresh tomato sauce. Bake in oven on middle rack, uncovered, for about 20 minutes or until no longer pink in the middle.

3) While chicken is cooking, in a non-stick pan at medium to high heat, add 1 cup uncooked rice. Brown rice slightly for a few minutes. Add onion and garlic and sauté with rice until things are smelling good! Add remaining peppers, tomatoes, corn, and spices. Stir fry to cook a couple minutes before adding about 1 cup hot water, with chicken or veggie bouillon, and about 1/2 cup tomato sauce. Stir well, reduce heat to low and then cover for about 20 minutes or until rice is done.

4) Remove chicken from oven and eat with yummy spanish rice!

---
Powered by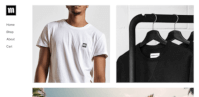 Create your own unique website with customizable templates.