healthfully delicious
real food. real life.
Alright, so I've been getting a ton of fresh greens in our CSA and I feel like I'm out of ideas on how to use them differently. I've done the stir fries, steamed, put them in soups, sauces and omelettes, and made MANY salads. And although that sounds like variety, it gets to be the same meals a lot. And, to top it off, Lee has decided he doesn't really like the flavour of swiss chard. Awesome. So, he has been scraping his swiss chard in the compost lately, and that drives me nuts! I was determined to find a recipe with swiss chard that Lee would eat and wouldn't be bothered by their flavour. Here's what I came up with! After searching, I came across Swiss Chard rolls. Not really that hard to make, a take off of the traditional cabbage roll, and can easily be dairy, soy and sugar free. So, I decided to make a stuffing that I knew Lee would love, rice with kale and sausage) and I made a basic tomato basil sauce to pour over top. It did take a lot of time to make, once I sautéed the sausage and made the tomato sauce. I used leftover rice, but that would be another item you would have to prep. But, if you had the sauce, the rice, and meat already cooked, it would just be blanching the leaves, assembling, and baking, so it would only take about 40 minutes. I urge you try it - we have leftovers for lunch today and Lee was scraping his plate clean. Finally, a use for swiss chard leaves that Lee likes!

---

Total Time from Start to Finish:
with sauce, rice, and meat already cooked: 40 minutes
without anything pre-cooked: about 90 minutes

Ingredients:

Rolls:
12 fresh swiss chard leaves, stems removed (I didn't use the stems, didn't want to overwhelm Lee, but you could chop these up and put them in your stuffing)
1 fairly big pot of water
cheese if you want to add to the topping
2-3 cups tomato sauce (mine was a basic sauce made with tomatoes, tomato paste, red wine vinegar, fresh basil, garlic and green onion)

Stuffing:
1 cup or so of cooked rice (I used long grain white & wild mix that was cooked with a bit of chicken broth, water, and ginger slices)
2 local, lean pork sausages, cut into small pieces and cooked through
3-4 kale leaves, stems removed, chopped coarsely

Steps:
1) Preheat oven to 375 degrees Fahrenheit. Make sure you have cooked rice, tomato sauce, and sausages prepped and set aside, ready to use. Assemble the stuffing first: combine all stuffing ingredients in a bowl. Set aside.

2) Bring pot of salted water to a boil. Using tongs, place one swiss chard leaf at a time in the water for about 20 seconds. Remove and lay flat on working surface. Repeat with all leaves.

3) Place a spoonful of stuffing on the bottom of the leaf. Roll up, folding in the edges and leave wrapped, seal side down, until all are rolled.

4) In an oven safe dish, put a layer of tomato sauce. Arrange the rolls on top of the sauce, seal side down. Cover with more tomato sauce. Cover and bake in the oven for 20-25 minutes, or until heated through completely.

5) If adding cheese, add after 20 minutes and bake uncovered for another 5 minutes until cheese is melted. Serve and enjoy! They were soooo good! Have the leftovers the next day for lunch - still good!

---
Powered by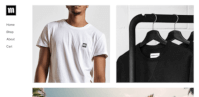 Create your own unique website with customizable templates.