healthfully delicious
real food. real life.
Okay, I didn't need to call is zuppa. But that was fun. So I will. Zuppa it is! It's really just a delicious hearty tomato & basil soup with chunks of chicken and veggies. But it came out so good, and I tried to make it based off of a delicious soup that Lee and I eat at an Italian restaurant nearby. Here's our version!

Total Time: 45 minutes

Ingredients:
drizzle of oil for cooking high heat
1 Onion, diced
2 cloves Garlic, minced
2-3 cups broth (chicken or veggie)
5-6 fresh tomatoes, diced or 1 can of diced tomatoes
1 can tomato paste
1/2 cup fresh basil, chopped finely
dash of sea salt/pepper
veggies of choice: I used carrots, green beans, broccoli, zucchini, kale
meat of choice: I used 2 cooked chicken breasts, chopped small (cook these separately or do them first before the onions.)

What to do:

1) If cooking chicken, do this first with a little oil. Leave in pot or remove and add later, whatever you prefer. I often remove and add later so chicken doesn't dry out, but it tastes good both ways.

2) Heat oil over medium heat. Add onion and garlic. Saute until onions are fragrant and translucent.

3) Add veggies of choice. Add broth and let veggies cook, on high heat, for about 7 minutes or so, but don't overcook them! Too soft will turn into mush. Add tomatoes, basil, and salt/pepper. Turn heat down after veggies are almost cooked, after a few minutes, add tomato paste. Stir in chicken, if pre-cooked separately. Taste test and serve with crust of the bread!



---
Powered by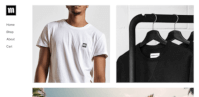 Create your own unique website with customizable templates.