healthfully delicious
real food. real life.
This was a new one for us. However it was inspired by having leftover cooked rice in the fridge and the fact that pineapple was on sale today at the grocery store. I wasn't sure of what to make, but googled rice and pineapple and this is what I found! I adapted the recipe to suit the no dairy/soy/sugar deal and this is what we got! The salad was to use up our lettuce and carrots, as they were on their last legs. The dressing is my favourite, however Lee's finds it very sweet. I think you should try it though!

Total time from start to finish: 25 minutes


What we used:

Rice
About a cup or so of leftover brown basmati rice
Oil for cooking
Small onion, chopped
2 garlic cloves, minced
1 small chunk of ginger, minced
Peppers, chopped
Fresh Pineapple, chopped (just less than a cup or so)
Small handful or frozen corn and peas
Small handful of chopped fresh red cabbage
Small handful of matchstick carrots
Handful of unsalted cashews

Sauce:
1 tablespoon Coconut Aminos
1/2 teaspoon curry
Sea Salt/Pepper to taste

Salad
Romaine lettuce, chopped
Red cabbage, chopped
Carrots, chopped into matchstick style
Tomato
Cucumber
Avocado would be good, too, but we didn't have any at the time

Dressing:
Coconut Aminos (about a tablespoon)
Honey (about a teaspoon and a half)
Ginger, minced
Carrot, chopped very very small!
Roasted Sesame Oil, a drizzle
Rice Vinegar, a drizzle

What we did:
Make sure all veggies are chopped before starting - it makes it much less chaotic while cooking! haha Heat oil over medium heat. Sauté onion with garlic and ginger. When they turn brown, add your veggies and cook until heated through/softened slightly, add rice to heat through, stirring a lot. Add cashews. Add sauce and mix through. let sit on low heat while making salad and until ready to serve.
Whisk all ingredients together for dressing. Pour atop salad. Enjoy!

We also had some leftover ham, so we thought it went well with the dinner, but you don't have to have a meat with this meal. The cashews add a satisfying crunch, as well the rice, with veggies, and the pineapple is great well-rounded meal.

---
Powered by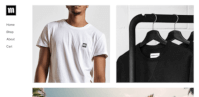 Create your own unique website with customizable templates.