healthfully delicious
real food. real life.
I found this recipe on the Clean Eating Magazine website a while ago, but it seems they've removed it. I've made this recipe more times that I can count for parties, celebrations, gifts - everyone loves them! Even those sweet potato haters! :) However, nut butter is pretty crucial to it, so unfortunately if you have nut allergy - my apologies. You are truly missing you.. :(

Make these tonight - I bet you can't eat just one!

Total Time: 30 minutes

Ingredients:
Dry:
1 cup flour
1 tsp baking powder
1 tsp sea salt
1/4 tsp baking soda
1/4 tsp cinnamon

Wet:
1/4 cup melted butter (I use dairy & soy free Earth Balance or Coconut Butter, you could use Coconut Oil)
1 cup maple syrup
2 eggs, beaten
1 cup peeled, cooked, mashed sweet potato
2/3 cup natural peanut butter
2 tbsp vanilla

Optional: chopped walnuts to put on top, or any nut

What to do:

1) Preheat oven to 350 degrees fahrenheit. Grease square baking pan.

2) Mix Dry and Wet ingredient separately. Then combine, pouring wet into dry. A mixer helps to combine it into a wet batter.

3) Pour into greased baking pan. Sprinkle with walnuts, if using. Bake for around 25 minutes, depending on oven. Make sure a toothpick comes up dry to make sure it's done! Cut into squares and eat 'em up!

---
Powered by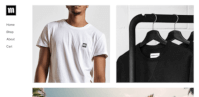 Create your own unique website with customizable templates.