healthfully delicious
real food. real life.
This recipe is re-make of a past recipe handed down to us from Lee's Aunt. We used to mix up stove-top dressing and mix it with the meat... but that would be a big no-no for us now, so here's a re-designed version - and they are very yummy! I also made this with whatever I had in the fridge, so it is versatile to the taste you are looking for. And, best yet - they freeze perfectly! Make a batch of them, eat 2 or 3 and then pack the rest up for future meals - or snacks even, they are very good... :)

Total time from start to finish: 50 minutes

Ingredients:
1/2 or 1 lb. of ground chicken or turkey
1 carrot, peeled and chopped
1 celery stalk, chopped
1/2 pepper, chopped
couple handfuls of spinach, shopped
a few bunches of kale, chopped without stems
1 onion, diced
1/2 cup chopped cabbage
1/2 cup chopped brocolli
1/4 cup frozen peas/corn
2-3 egg whites
1/2 cup rolled oats
1 tbsp. cumin, oregano, basil, garlic
sprinkle of sea salt/pepper, chilli flakes, cilantro, tabasco sauce

What to do:
1) Preheat oven to 375 degrees Fahrenheit. Grease baking dish/muffin pan. USE MUFFIN LINERS IF USING MUFFIN TIN!!! Trust me, I regret not using them... washing it was a pain!

2) Mix all ingredients in the order listed until well combined and sticking together.

3) Fill muffin tins or roll into balls if using baking dish. Bake in oven for 35 minutes until cooked through and crispy on top. Enjoy!

Suggestion: Make a small indentation on top before cooking and add tomato sauce or salsa. Top with a bit of cheese. Lee really likes them like this!

---
Powered by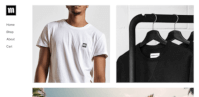 Create your own unique website with customizable templates.