healthfully delicious
real food. real life.
I finally found some time and motivation to make a stuffed squash! I know that sounds strange, but with all of the squash we get around this time of the year in our CSA, I am always looking for another use for it.

Every week when we get our CSA veggies, I plan out the week's meals so that we use it all up. I usually try to have a new use for the veggies to make things interesting, and to have something to post on here! Every time we get a squash, I always plan to make a stuffed, roasted squash. But every time, the week gets busy and we stick with the soups, stir fries, and pastas. Those are our go-to's.

Once in a while, I get the time and motivation to try the recipe I've been hoping to. Last Friday, Hannah gave me one such opportunity. She was being extraordinarily awesome and was content to just sit in her Bumbo chair, watching as I prepped and cooked dinner. She was a great little helper! Her smiles lasted the entire prep of the meal and she only began to fall apart once it was ready. I'll take it!

So, this awesomely delicious autumn recipe is brought to you by Hannah, 1 day before she started an awfully painful growth/cranky spurt that we are hoping will end soon! :)

Total Time: 45 minutes

Ingredients:
1 acorn squash
Olive Oil (for cooking)
Maple Syrup (at least a tablespoon)
Leftover cooked rice (1 cup or so)
2 Sausages (I used a locally-made, maple sausage)
Chopped veggies, if preferred in stuffing (all I had was cabbage and apple)
Pecans (a handful)
Splash of White Wine
Sea Salt/Pepper, Dash dried sage, Pinch nutmeg

What to do:

1) Preheat oven to 400 degrees F. Chop Squash in half, lengthwise. Scoop out seeds. Mix together a tablespoon each of oil/maple syrup and brush onto the inside flesh of the squash. Lay squash flesh side down onto oiled baking sheet. Bake in oven for 25-35 minutes, until soft when pierced with a fork.

2) While squash is cooking, prep stuffing. Brown sausage and set aside with cooked rice. Add oil to pan with chopped apple and cabbage. Saute for 5 minutes. Add spices, a slash of white wine, pecans, and a bit of maple syrup if desired (I desired... :) Add sausage and rice into pan, stirring the stuffing combination together. Taste test of course and adjust seasoning, if needed.

3) When squash is cooked, remove from oven. Adjust oven temp to 350 degrees F. Turn over the squash and fill middles with stuffing until heaping. At this point, I also added some cut cabbage to the baking sheet with drizzled oil/maple syrup to use it up! Place stuffed squash back in the oven, at lower temp, for another 15 minutes until completely cooked through.

4) Serve with leftover wine! Enjoy! (Or eat while holding a fussy baby in one arm, as we did :)
Powered by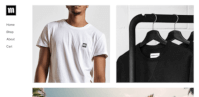 Create your own unique website with customizable templates.