healthfully delicious
real food. real life.
YUUUUMMMM!!!!! This was a first time ravioli-making experience, so there are definitely changes we would make, but for a first attempt, I'd say we didn't do half bad! Everything was homemade in this dish, aside from the ground turkey... haha, but the tomato sauce was made with frozen tomatoes from our summer garden, so it had that light but sweet taste that you only get from garden fresh veggies! I'll post the recipe for the sauce, but for how to make pasta, see our previous post about homemade pasta. This time, we used a hand-held ravioli cutter - very easy!

Total Time from start to finish: 45 minutes-1 hour

What we used (for the sauce)
2-3 bags of frozen-fresh garden tomatoes, stems removed
1 onion, diced
2 cloves garlic, minced
Spices: oregano, basil, parsley, chili peppers, dash of chili powder if you wish or you add a bit of balsamic vinegar for a little extra sweetness
1-2 small cans of tomato paste
2-3 handfuls of chopped fresh spinach
2-3 diced fresh mushrooms

What we did:

1) Saute onions and garlic until slightly golden over medium heat. Add tomatoes and cover. Let simmer, adjusting heat as needed, until tomatoes are broken down, juices flowing!

2) Add spices - amounts will vary depending on how big your batch of tomatoes is and your tastebuds... I'd say for this one, we used close to a tbsp of each! But we ended up with, after we served our dinner, 5 containers of sauce to freeze! Taste your sauce as you go to get it just right!

3) Stir, while mashing tomatoes as much as possible. When it looks to be just the skins left, get our the hand-held blender and blend into a smooth tomato liquid. Add tomato paste and blend into the sauce. This should thicken it into a sauce rather than a soup!

4) Add spinach and mushrooms. Stir and let sit on low until ready to serve!




---
Powered by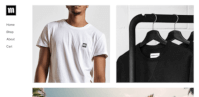 Create your own unique website with customizable templates.