healthfully delicious
real food. real life.
I have never made a stew. And, I typically don't eat beef! So, this is a surprising one to come from me! But Noggins Farm had some stewing beef at the Market the other day and I felt inspired to make a nice hearty (but clean!) beef stew... out of the blue! So, I looked up how people typically make it and I tried to clean it up a bit with lots of hearty root vegetables and organic ingredients. Also, I have a slow cooker but I rarely use it, so this turned out to be an easy recipe to use the slow cooker for! The stew turned out great and made tons of leftovers to freeze for individual lunches/suppers - which the practical part of me loves!

Total Time from Start to finish: 40 minutes

Ingredients:
beef stew meat, cut into 1 inch cubes
1/4 cup whole wheat flour
1/2 tsp sea salt
1/2 tsp ground black pepper
1 clove garlic, minced
1 bay leaf
1 tsp paprika
1 onion, chopped
2 cups vegetable broth (organic, and I didn't have beef, so it may have tasted even better if I had a beef I suppose)
2 white potatoes, chopped
1 sweet potato, chopped
1/2 a turnip, chopped
4 carrots,peeled and chopped
1 stalk celery, chopped

What to do:

1) Put flour, salt, pepper in a clear plastic bag. Add meat in batches to coat in flour mixture and place in bottom of slow cooker. Add all remaining ingredients. Put top on slow cooker and cook on high for 4-5 hours, until meat is fully cooked and veggies are tender soft. Stir occasionally if you're around for even cooking of veggies. Serve and eat! Store leftovers in individual containers for easy lunches or dinners!



---
Powered by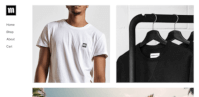 Create your own unique website with customizable templates.