healthfully delicious
real food. real life.
This meal comes out a lot - it's extremely quick and easy to make. It's not overly classy of any kind... in fact, you get kind of messy eating it. Actually, it came out of a camping meal we used to eat with Greg & Rachel - 'taco in a pan'. Now, it's a weekly occurrence, usually on a Wednesday night when we have no energy to make a big meal and we're so hungry, we can't think of creating a new meal. Plus, it works well with those who like to create their own dish to their liking.... as seen in the pic, mine with guacamole and Lee's with Salsa Don't forget the napkins - it's a definite hands on meal!

Time from start to finish: 20 minutes

What we used:
2 chicken breasts, slightly thawed (easier for cutting)
Drizzle of oil for cooking
Que Pasa Tortilla Chips (made with sea salt)
Romaine Lettuce
Tomatoes
Green and Red Peppers
Frozen Corn - a handful or so
Onion (if you like)
Lime (for juice)
several shakes of: chilli powder, Hot Chilli Flakes, Cumin, Cilantro
Garlic
Avocado
Salsa (try to find one without added sugar)

What we did:

Cut the chicken into bite-size pieces. Heat oil in a pan. Add the chicken. Mince garlic and add to pan. Cook chicken until no longer pink. Cut onion and add to pan. Add corn to pan. Add spices, juice of half a lime. Saute in pan until well mixed. Add a bit of water if you want your mixture to be a bit saucier.

Slice veggies to your liking for toppings.

Prepare plate with tortilla chips on the bottom, lettuce, chicken mixture, cheese (if using) veggies, and guac. or salsa.

To make Guacamole:

Mash together avocado, 1 clove garlic, and juice of half a lime. Add chill flakes if you like a bit of kick!

Dig in!!



---
Powered by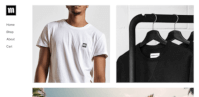 Create your own unique website with customizable templates.