healthfully delicious
real food. real life.
This was amazing. I was so surprised at how well it turned out and that I whipped it up on a Tuesday night!! This

recipe

is from Wendy McCallum, R.H.N, a real food coach and educator with Simple Balance, a local organization from Halifax! If you haven't checked her out yet, do so at her

website here

. She offers wonderful tips and advice and has created some pretty awesome real food recipes in her cookbook. I have a signed copy! She is also a TapRoot Farms CSA'er! So most of her recipes are created with the same veggies we get in our CSA boxes. Pretty cool!

So, here's my little promotion for Wendy as she continues to inspire many to eat real food and local food. She's a wonderful advocate for proving that kids can and want to eat healthy, too. Which I love. Her cookbook is one the most creative I've seen, as she proves how those packaged snacks and 'meals' like KD, Goldfish, Lunchables, Zoodles, etc. are full of junk and are never what they should be made of. She offers a recipe to replace them all! And those recipes are made with awesomely healthy ingredients. So exciting :)

Anyway, back to the recipe. It was really easy. Now, in saying this, I had a ton of leftover turkey from a roast we did on the weekend. So you'll need something like that in order to cook this recipe rather quickly. Other than that, everything else I grabbed out of the fridge, freezer, and pantry at 5:00pm with dinner on the plates by 5:45pm. I swear to you, this comes together rather quickly and simply. I hope you try it!

*I will write the recipe with the ingredients I used. I didn't have everything that was listed in the original ingredient list and opted to change a couple things as I was going. Either way, ours turned out great and I'm sure the original recipe would be good, too! Total Time: 45 minutes

Ingredients:Filling Ingredients:

2 c. pre-cooked turkey or chicken, cut into 1/2" cubes

1 tbsp coconut oil

1/2 c. diced celery (about 1 large rib)

1/2 c. diced carrot (about 1 large carrot)

1 c. fresh or frozen peas (no need to defrost before adding)

2 large or 3 small garlic cloves, crushed

1 tsp dried basil

1 tsp dried oregano

1/2 tsp black pepper

1/2 tsp sea salt

1/4 tsp nutmeg

***Could add any other veggies you want: I would think broccoli and leeks would be a great add-in. The original recipe also called for spinach, mushrooms, thyme, and parsley.

Sauce ingredients:

2 c. low-sodium chicken broth, divided

3 tbsp arrowroot powder (we used corn starch)

1.5 c. unsweetened almond milk, divided

1 tbsp dijon

1/2 tsp sea salt

Biscuit Topping ingredients:

2 c. whole wheat flour (original recipe calls for pastry flour, which would probably make the biscuits lighter)

1 tbsp baking powder

3/4 tsp sea salt

3 tbsp Earth Balance Buttery Spread (original recipe calls for coconut oil. I used the butter, thinking I didn't want it to be too bland. But now after eating it, I think the coconut oil would be just fine.)

3/4 c. unsweetened almond milk

What to do:

1. Preheat oven to 425F. In a large pan, melt the coconut oil over medium heat, add veggies and garlic and saute about 10-15 minutes, until veggies softened. Add spices and cook another 5 minutes. Transfer mixture to a large bowl and toss in pre cooked chicken or turkey.

2. While filling is cooking, combine flour, baking powder and salt in a medium bowl, cut in the coconut oil or butter with two knives or a pastry cutter, then stir in milk until well-combined. Roll out gently on a well-floured surface to about 3/4 inch thick, and cut out about twelve biscuits with the top edge of a juice glass or circular cookie cutter with about a 3" diameter.

3. After transferring cooked filling to bowl, heat 1 c. chicken broth in the same pan to a boil, then reduce heat to low. In a small bowl, whisk the corn starch with 1/2 c. of the almond milk, then slowly add to heated chicken broth, whisking continuously. Mixture will thicken considerably. Slowly whisk in the rest of the broth, milk, dijon & salt until well-combined.

4. Add the filling back to the pan and combine well with the sauce, transfer mixture to a 9×11 baking dish, then top with a layer of biscuits. Bake for 15-20 minutes, or until biscuits tops a light golden colour. Remove from oven and let sit about 10 minutes before serving. Scoop out a bowl and enjoy!!!

---
Powered by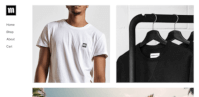 Create your own unique website with customizable templates.