healthfully delicious
real food. real life.
A little while ago I posted Spring Rolls for the first time. Although they were tasty, they weren't the healthiest, as I fried them in a copious amount of oil. I tried baking them this time and they turned out even better and healthier! Not as much oil at all! I paired them with a light cucumber salad with Asian spices. It was a great meal, here's the recipe!

Total Time: 45 minutes

Ingredients:

Chicken & Rice Spring Rolls:
package of rice paper rolls
large bowl filled with warm water
cooked cubed chicken breast (i sautéed it with ginger and red pepper flakes)
4-5 leaves napa cabbage, chopped
3-4 carrots, peeled and thinly sliced
cooked leftover rice, about 1 cup, depending on how many rolls you want to make
fresh basil leaves (2 per roll)
1/4 cup cooking oil with brush


Cucumber Salad:
1 red onion, sliced and separated into long pieces
1-2 carrots, peeled and thinly sliced
1 english cucumber, thinly sliced on an angle
1 tbsp white vinegar
1 tbsp honey
1 tsp sesame oil
1 tsp dried cilantro
dash of hot pepper flakes
a few dashes of sea salt

What to do:

1) Prepare each ingredient for spring rolls and have them easily accessible for putting together the rolls. Preheat oven to 400 degrees fahrenheit.

2) Lay a dry towel on a flat surface next to your bowl of warm water. Working in batches (I so sets of 2 at a time) take one piece of rice paper, dip into warm water for about 10 second, or until it has become soft in your hands. Gently remove without tearing and lay flat on towel. Do another rice paper and set on towel. Take the first wet rice paper and move to a cutting board/counter surface. Start to add your filling at one end. A small handful of chicken piece, rice, carrots, cabbage, basil. Roll once, fold in sides, and then continue rolling, tight but not tearing, until completely wrapped. Edges should stick together well on their own. Place back on dry towel. Do subsequent rolls and lay on dry towel WITHOUT TOUCHING each other until done all of them.

3) Lightly oil baking sheet. Lay each roll onto the baking sheet without letting them touch each other. Take your oil and brush and lightly brush the tops of each roll. Bake in the oven on mid-lower rack for about 30 minutes, turning once, or until crispy on all sides.

4) Place all ingredients for cucumber salad in bowl. Mix well and let sit for about 20 minutes before serving.



---
Powered by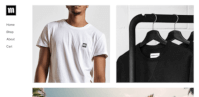 Create your own unique website with customizable templates.