healthfully delicious
real food. real life.
This was my first time making this and I'm not sure if I made it as professionally as some would, but I found it super easy and tasty! However I have nothing to compare it to, as I've never tasted another Frittatta before, but after looking at some recipes, this is what I cam up with. I also made this a couple weeks ago and didn't write down what I did - not smart - so I think this is what I did, thinking back. Adjust if something i write makes absolutely no sense, haha! But if I remember correctly, I basically sauteed the meat and veggies first, poured the egg mixture on top, baked in the over, and added cheese at the end. It was very yummy!

Total Time: 45 minutes

Ingredients: (This made enough for 4 people)
Local Sausage - 2, sliced
Onion - 1, diced
Eggs - I think I used about 6 or 7 (this is a very shallow dish), whisked
Potatoes - 2-3, peeled (optional) and chopped)
Asparagus - 6 stalks, chopped
Spinach - 1 large bunch
Green Onion - 1 stalk, chopped
Spiaces/Herbs - whatever you have on hand - garlic, salt/pepper, oregano, basil, tarragon, rosemary - whatever!


1) Preheat oven to 400 degrees Farhenheit. Grease oven-safe dish if non-stick, or if you're worried about it sticking!

2) In a large frying pan, saute sausage with a bit of oil until cooked through and browned. Remove from pan and let sit in small bowl until ready to use. Put onions into pan and saute for a couple minutes, then add potatoes. Cook, stirring often, adding oil if needed, for about 10 minutes, until potatoes are browning and slightly tender. Add asparagus and cook until both vegetables are just about done. Add greens to wilt for a minute.

3) Meanwhile, whisk together egg with spices in a bowl.

4) In a shallow oven-safe dish with a top, add sausage and cooked veggies. Spread evenly throughout the dish then pour the egg mixture over top. Sprinkle green onion on top. Bake in oven, covered, for about 20-25 minutes, or until egg is set. Remove cover, add cheese on top, if using, and bake an additional 5-10 minutes uncovered. It should be golden and smelling delicious! You should be able to slice it like a pie.

---
Powered by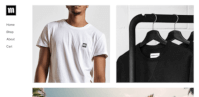 Create your own unique website with customizable templates.