healthfully delicious
real food. real life.
I could say here that summer has been busy and that's the reason I haven't been posting as often as I'd like to.

That it's been tricky to find the time to sit down and write out a blog post from beginning to post.

Well, half of that is true.

The finding time thing is totally true. But not due to summer craziness... Sorry to disappoint. My summer has not been filled with trips, camping, beaching... No, no... it's been busy with a teething, sleep-deprived, nap-changing, I-suppose-that's-just-regular-behaviour toddler. Losing that morning nap has cut down on my typing time! And a busy little body has made it a tad difficult to set for any extended period of time.

However, truthfully, that's not my only reason for lacking in the posting department. But don't worry, it's not what you think. I've still be cooking up a storm, trying new recipes, and snapping millions of pics. Millions of pics that are backlogged and waiting to be uploaded... No, aside from the lack of 'alone' time I used to use to type up posts, I've found that letting Hannah watch her 'shows' on my computer has backfired... Every time I try to open my laptop while she's playing or eating or otherwise self-entertained, she loses it at me because I'm not showing her her 'shows'. Uh-oh, what have I done?!?!

But, not to bore you too much with the joys of parenthood (that I do love, just still adjusting to!) Let's get to the food. I've got a ton of food pics backed up waiting to be posted! This one in particular, I've been looking forward to sharing with you!

It started out as a quest for a dairy-free ranch dressing. Which brought me to cashews. But, after the some alterations, it turned into this amazingly sweet and delicious creamy dressing that paired perfectly with the crisp kale leaves waiting in my fridge. It was magical.

Best part - kale holds up well to this rich dressing and tastes better the next day. Yes, you heard me right - TASTES BETTER THE NEXT DAY. Not soggy, not gross. Just totally delicious.

A great dish to introduce kale to those who are as of yet unconvinced of it's awesomeness. :)

Enjoy!





Total Time: soaking prep 15min-12 hrs + 5 minute actual preparation

Ingredients:
Fresh & Local Kale!! Lots of kale grown in NS! Cut out stems and tear into leafy bite size pieces
1 cup soaked cashews
1/3 cup soaking water
2 cloves garlic, minced
juice of 1/2 lemon + zest
1 tbsp honey
1-2 stalks of green onion or a bunch of chives, finely chopped
1 tsp fresh (finely chopped) or dried dill
pinch sea salt
a few shakes of freshly ground pepper

What to do:
1) Soak the cashews in water for 15 minutes or up to overnight. This softens them up, making them blend up into a creamy sauce!

2) Add soaked cashews, a bit of the soaking water, garlic, lemon juice & zest, and honey to a food processor. Blend on high until it becomes a creamy texture. I usually end up adding a bit more of the soaking water and scraping down the sides until it's slightly runny like a ranch-style dressing.

3) When you're happy with the texture, remove from food processor and pour into a mixing bowl. Add in green onion, dill, salt, and pepper. Stir to combine. Taste and adjust seasonings if needed. (might want more honey, salt, dill, pepper, etc.)

4) Prepare kale in a salad bowl. Pour dressing over the salad and stir to coat evenly. So yummy on it's own, or with a little grilled chicken on top as seen in the picture! The best part about this salad - it keeps in the fridge! The salad actually gets better after it's been sitting for while. No lie. I had the rest of it for lunch the next day and it was even better than the night before. :)




We're in the heat of summer now! Hot afternoons, warm-ish nights. Who am I kidding - we live in Nova Scotia. The nighttime is always a little cooler. Not super hot. But I'm not complaining - I love it. I love the just cool enough air that you want to grab a sweater or blanket. It's just right.

But those hot afternoons brings us wonderful fresh veggies from the garden and farms. Which is awesome. Fresher means tastier and healthier for us all. More nutrients, more flavour, more eating from the earth - it's just a good thing all round. However, we always get into this rut of too much, especially with the CSA. And every summer at this point it seems to be lettuce. Copious amounts of lettuce. Fresh, tasty, and organic, but lots. And I hate to see our fresh food go bad. So, this means, among other delicious meals, but mostly - salad. Lots and lots of salad. For me, all this salad means a switch up from our regular balsamic/oil vinaigrette. I need something new and delicious to have overtop of my salad, honestly, to get me to eat it. The first salad is awesome. But day after day, I need something new! So, enter: this lovely little jar of wonderfulness. Basic ingredients, loaded with fresh basil (as we we are also bursting with that), easily made in a flash, keeps well, tastes amazing over lettuce or pasta or fish or chicken, or whatever! And, it uses ingredients that I bet you already have!

Try it tonight over your salad. Oh, what's that? You weren't going to have salad? Nonsense! Enjoy these fresh veggies while they're here, because as you know all too well, summer doesn't last forever and soon those fresh veggies will be few and far between.

Liven up your salad with this zesty little Italian dressing! Super yum!

Oh, and if you are still buying dressing from a store, WHY????? Read below to realize just how easy dressings are to make. Seriously. They are all this easy. Stop wasting your money and consuming unneeded fillers/preservatives/sugars! Make your own! Start with this one!! :)

Total Time: 3 minutes... maybe less

Ingredients:
1/3 cup olive oil
1/4 cup white vinegar
1/4 cup honey
1 tsp dijon mustard
1-2 tsp-ish (very rough measurements here... whatever you prefer, really) of fresh (finely chopped) or dried basil, oregano, summer savoury
Dash of sea salt and a few shakes of ground fresh pepper

What to do:
1) Put all ingredients in a jar. Cover with lid tightly. Shake, shake, shake until you can't shake no more. Serve. :):):)


Powered by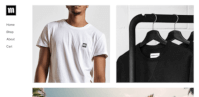 Create your own unique website with customizable templates.