healthfully delicious
real food. real life.
With our CSA food, we've definitely broadened our veggie intake. Like Japanese Turnips? Yeah, I had never heard of or seen these before - ever! Trying new veggies that we've never heard about is becoming fun and is teaching us more and more about how to cook different flavours. If you had told me a couple years ago that I'd now be excited to try a Japanese Turnip, I'd call you crazy! I am so happy with how adventurous we are getting with cooking and food choices, and how we are becoming more and more healthier and local.

This meal came about from wanting to roast our new Japanese Turnips because I love any vegetable roasted, but also having a ton of leafy greens in our fridge that we didn't want to go bad. Having picked up some chicken that week, this meal emerged! We tend to use Ginger and Lime on our BBQ'd chicken a lot, so I'm glad I'm finally posting it. Combined with the Turnips and salad,it was even more delicious! Here is the recipe we used for all parts of it: Ginger Lime Chicken, Roasted Japanese Turnips, Green Salad and the Honey Green Onion Vinaigrette we put on top.

Total Time from Start to Finish: 25 minutes

Ingredients:

Ginger Lime Chicken:
1 inch of ginger, minced
2 tablespoons honey
juice of half of a lime

Roasted Japanese Turnips:
4-5 Japanese Turnips, washed, sliced
drizzle of maple syrup
drizzle of Oil
Sea Salt/Pepper

Green Salad:
Pea Shoots, Chopped
Lettuce Mix, washed
Asian Greens, washed
Spinach, washed

Honey Green Onion Vinaigrette:
1 tbsp rice vinegar
1 tbsp extra virgin olive oil
1 green onion, chopped
1 tbsp honey
1 clove garlic, minced
juice of 1/4 lemon
sea salt/pepper

What to do:

1) Preheat oven to 425 degrees Fahrenheit. Mix turnips, maple syrup, oil, sea salt, and pepper in a bowl. Spread onto baking sheet until turnips are not touching and laying flat. Cook in over for 20-25 minutes, until soft.

2) Cook Chicken on BBQ. Combine Honey, Ginger, and Lime juice and brush onto chicken, both sides, until evenly coated and chicken is cooked through. Cut into strips to put onto of salad.

3) Prepare green salad on plate.

4) Combine all ingredients for vinaigrette and shake/stir well.

5) Arrange chicken and Turnips on top of chicken and add vinaigrette. Hope you like it!




---

This was honestly not a planned meal and happened only because we had a ton of leftover asian greens in the fridge - and not much else! I was running low of cooking ingredients, too, and ended up using the rest of the coconut amines, but it didn't need a drop more. With some frozen chicken out of the freezer and cooked jasmine rice, this meal took no time to make and blew my mind how delicious it tasted! It was sooo good, I surprised myself at this accomplishment! If you've not had sautéed greens before, this is a good way to start. They soak up the flavours of the sauce so well, you wouldn't notice that you're eating almost a whole bag of green, leafy, veggies!




Total Time from Start to Finish: 25 minutes




Ingredients:

Rice, 1 cup

Cooking oil, a drizzle

Chicken Breasts, 1 large or 2 small, cut into bitesize chunks

Green Leafy Goodness - as much as you want - remember, it wilts down quickly and becomes very small. The more the merrier!

Dried Chilli Pepper - 1, diced

Garlic Clove, Minced

Honey, 1 tablespoon or a bit more for sweetness

Coconut Aminos, 1 tablespoon

Rice Vinegar, 1 tablespoon

Sesame Oil, 1 tablespoon

Sesame Seeds, a scoop for the sauce and some to sprinkle on top, as well




What to do:




1) Cook Rice. We used Jasmine scented rice, Lee's favorite. It takes about 1 1/3 water and 1 cup rice. If you want added flavour to your rice, we suggest using an organic bouillon cube - adding it to the water when it boils.




2) While the rice is cooking, sauce chicken with a drizzle of oil. Add chill papers and garlic to the mix. Ensure chicken cooks until no longer pink.




3) Add handfuls of greens. Stir gently until they start to wilt.




4) While this is going on, prepare the sauce. Combine Honey, Coconut Aminos, Rice Vinegar, Sesame Oil, and a couple pinches of sesame seeds.




5) Add sauce to the sautéed greens and chicken and stir. Remove from heat. Serve over cooked rice and gobble it up!! Yum!

---
Powered by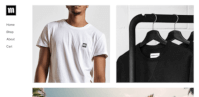 Create your own unique website with customizable templates.