healthfully delicious
real food. real life.
My favourite soup right now. Just ate 2 bowls and had to put the rest in the fridge before I went back for a third. Pregnancy and good soup, yikes! :)


It's a remake of my pizza soup, really. Which is good on its' own, but this one is soooooo good. Definitely a favourite in our house. The orzo does end up soaking up the juice overnight in the fridge though, so just be aware - when you go to heat up leftovers the next day, it may not look the same! Still just as good, just not as soupy.

Give it a try tonight! It's yummy and a quick soup to pull together!

Total Time: 30 minutes

Ingredients:
3-4 pork sausage, chopped - read your ingredients, folks! We use a local farm's pork sausage, which only has 3 ingredients.
1 onion, diced
2 cloves garlic, minced
1 red pepper, chopped
a few bunches of spinach or other greens (we used dandelion greens tonight), loosely chopped
fresh or dried basil & oregano (as much as you like)
a few shakes of chill powder, hot pepper flakes, sea salt, pepper
1 can diced tomatoes + 1 can full of water
1 can tomato paste
a couple handfuls of dry, orzo pasta

What to do:
1. Brown sausage pieces in a bit of oil, until no longer pink. Add onion and garlic. Sauté a few minutes.
2. Add red pepper & greens. Sauté another few minutes, until greens start to wilt.
3. Add all spices, diced tomatoes, water, and tomato paste. Bring to a boil.
4. Add pasta. Stir often, as it will stick to the bottom of the pot easily. Cook for about 10 minutes, on high-medium heat.
5. Remove from heat and let sit for about 5 minutes before serving. Very hot! :)

---
Powered by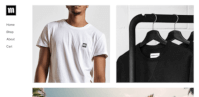 Create your own unique website with customizable templates.