healthfully delicious
real food. real life.
Ah, cake. Sweet, delicious, and usually bursting with loads of dairy and white sugar. And usually some eggs in there. Right?

But would you believe that this cake contains no dairy, no refined sugar, no eggs, and even no honey for my vegan friends out there? It can also be adjusted to suit your gluten/nut allergies/sensitivities, too.

Of course you believe me, because otherwise I wouldn't be posting it. :)

To boot - this cake actually contains vegetables!!! That's right. It's healthy for you in so many ways, I can't even count. If you would like to recreate the tower of chocolate awesomeness that I've pictured above, I used the

Chocolate Beet Cupcake Recipe

located on my blog, and instead of baking the batter as cupcakes, I doubled the recipe and poured it into 2 cake pans. Cooked it at 350 for about 30 minutes.

Want even more awesomeness? See that delicious scoop of ice cream resting so gently against that delicious piece of chocolate cake? It's made out of bananas. Not cream, not milk, not sugar. Just a little frozen banana, almond milk, peanut butter and vanilla. Yum. I actually some leftover ice cream in the freezer now and will be going to get a bowl after I write this. Yum Yum. If you would like to recreate this ice cream, check out

Bet You Won't Believe It's Not Ice Cream

on my blog. It's very versatile, swapping out whatever kind of non-dairy milk and nut/seed butter you have on hand. You can also add other fruit to it to make a different kind... maybe strawberry banana? :)

For icing, I made both of the recipes outlined below. I used the

Light, Whipped Icing

for covering the cake and the

Thick, Creamy Icing

for lettering and designs. The creamy one would be great on brownies! Both recipes I found on the web, so I can't take credit for creating them. Click on the links if you'd like to find the original recipes! They are both sweet and delicious.

Light, Whipped Icing

Total Time: 5 minutes + overnight

Ingredients:
1 can coconut milk, refrigerated overnight to separate coconut solids from water. Use coconut solids
2 tbsp cocoa powder
2 tsp natural vanilla
1 tbsp maple syrup

What to do:

1. Blend ingredients until smooth. Put back in the fridge until you want to use it! Lick the spatula before cleaning.

*You can adjust this easily to make vanilla icing - just leave out the cocoa powder. You could also use a different sweetener than maple syrup if you wanted to, like honey, agave, or coconut sugar.



---

Thick, Creamy Icing

Total Time: 5 minutes

Ingredients
1/2 cup almond butter (could use any other kind of nut/seed butter)
2 tablespoons softened coconut oil
2 tablespoons agave syrup (Or honey or maple syrup)
1/4 cup cocoa powder
1/8-1/4 cup unsweetened almond, rice or coconut milk

What to do:
1. Combine all ingredients and blend until smooth

2. Add additional milk if needed

3. Enjoy making a mess, as it gives you an excuse to take a sneak taste now and then!

---
Powered by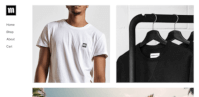 Create your own unique website with customizable templates.