healthfully delicious
real food. real life.
This was my attempt at trying to replicate a favorite dish of mine at

The Heartwood

, a local vegetarian restaurant that is amazing! If you've never been, go!

Anyway, I attempted this, but it didn't turn out the same. It tasted pretty good though! I have to admit, I liked it more than Lee did, might have something to do with my obsession over peanut butter and his lack of liking for peanut butter... A very quick dish to make. I added sweet potato to this dish by roasting it in the oven and then adding to the stir fry of green veggies. Adds a little bit of variety and sweetness to the meal.

Total Time from Start to Finish: 30 minutes

Ingredients:

1 sweet potato, washed and chopped (I leave the skins on, just my preference)

Oil & water

1 clove garlic, minced

1 tbsp. ginger, minced

1 head broccoli, chopped

1 cup chopped cabbage

1 cup chopped bok choy

1/2 cup chopped kale

4-5 chopped asparagus

1 cup cooked rice (I used jasmine rice tonight, for no apparent reason, just to mix it up)

Peanut Sauce:

1/4 cup natural peanut butter, warmed a bit so it is smooth and creamy

1/4 cup honey

1/4 coconut aminos (or soy sauce if you can have soy)

Sprinkle of chill pepper flakes, tabasco sauce, cilantro

Squeeze and zest of 1/2 lime

What to do:

1) Preheat oven to 400 degrees Fahrenheit. Spread chopped sweet potato on baking sheet and drizzle with oil. Roast in over for about 25 minutes, or until just slightly soft. (if you cooked too long, they will be come too soft and break apart)

2) Heat a bit of oil, mixed with water, in the wok. Add garlic, ginger and broccoli first, as it takes the longest. Cover and let steam for a few minutes. Uncover and toss about as necessary. Add remaining veggies and steam a few minutes. When sweet potatoes are done, add to wok and stir fry for a minute. Remove from heat until ready to serve.

3) Blend all ingredients for sauce together, shouldn't take long if your peanut butter is slightly warmed to a smoother consistency. Transfer to a saucepan to heat slightly.

4) Cook rice as directed or use leftover rice. Arrange veggies on top of rice and pour sauce over top. Yum!!!

---
Powered by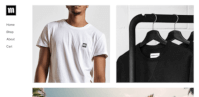 Create your own unique website with customizable templates.