healthfully delicious
real food. real life.
Oh She Glows is amazing. I seriously love every recipe I've tried.

Haven't heard of her?

Get with it!

Ohsheglow.com

is a wonderful food blog and recipe book that features easy to follow, simple and tasty vegan recipes. And no, I'm promoting her, really, I'm just a huge fan. I use her recipes a lot. A LOT.

Her recipes are good. Really good. And they use pretty normal ingredients, that is, normal ingredients for a vegan. If you're not a vegan, they're pretty adaptable.

This is one of her recipes

. The only twist I took on it was not using the avocado cream sauce, although it would have been absolutely delicious, I just didn't have any avocados. AndLlee loves cheese. Haha. Enough said.

So, I know I'm posting a recipe that's not my own. And I haven't been posting often. Of course, the reasons being are that

1) I often try other recipes and adapt them to my own preferences, which results in a recipe post, but this one, I really didn't make any tweaks. It's perfect and delicious the way it is. I just couldn't change it. It was easy and exactly how I would create it, over and over again.

and

2) I've been busy, which I keep saying, but here's the truth. I am busy following the dream of a lifetime for me. I am opening a school! Well, I am attempting to open a school. (Yes, a school!) I am giving it all I've got, which has pulled me away from the food blogging world for a little bit. Instead, I've been busy creating social media plans, holding information sessions, creating flyers and websites, blah blah blah - It's been exciting and will definitely take over my life.

In the meantime, though, I'm still cooking. Cooking lots. It's my pastime. My hobby. My distraction from the business world. My de-stressor. It calms me. And gives me something to focus on that comes together for my family to enjoy.

This is a meal that does just that. It is so good and definitely brings the family together. Well, sort of. We actually snuck this one as an after Hannah went to bed meal. Keeping it all to ourselves. :)

The meal comes together in parts. We made the tortilla wraps from scratch, which took the most time. But if you have those already prepared/bought, you can make the enchilada sauce and the filling at the same time, which means the meal actually comes together fairly quickly.

​Enjoy!


Sweet Potato Black Bean Enchiladas (As Per As She Glows, without the Cilantro Cream Sauce on top

Total Time: 30 minutes

Ingredients:

1 tbsp extra virgin olive oil
1 onion, chopped
2 garlic cloves, minced
1 cup sweet potato, chopped
1 bell pepper, chopped
2 handfuls spinach, chopped (or kale)
2 cups black beans, drained and rinsed
1 tbsp nutritional yeast (optional)
1.5 tsp ground cumin
1-2 tbsp fresh lime juice, to taste
1/2 tsp salt, or to taste
1/2 tsp garlic powder
1 tsp chili powder, or to taste
4 whole grain tortilla wraps
Grated Cheese for those who can eat it :)

Enchilada Sauce Ingredients:

2 tbsp vegan butter or light tasting oil of choice

2 tbsp flour

4 tsp chili powder

1 tsp garlic powder

1 tsp ground cumin

1/2 tsp onion powder

1/4 tsp cayenne powder

1 cup, or a bit less, tomato paste

1 3/4 cup vegetable stock

sea salt to taste

Directions:

1. Preheat oven to 350F and grab a baking dish large enough for 4 enchiladas. Pre-cook the chopped sweet potato by simmering it in a small pot of water for about 5-10 minutes until just tender, or if you have time, roast in the oven. Do not overcook. Drain and set aside.

2. In a large skillet or pot, add 1 tbsp oil and bring to medium to low heat. Add in the chopped onion and cook for about 5 minutes, stirring often, until translucent. Add in garlic and reduce heat to low and cook for a couple more minutes. Now add the chopped pepper, pre-cooked sweet potato, drained black beans, and chopped spinach. Cook for about 5-7 more minutes on medium-low heat.

3. Meanwhile make the Enchilada Sauce: Melt butter or oil over medium heat. Add in flour until it forms a thick paste. Stir in spices until combined and smelling good. Add in tomato paste and stock and wish until smooth and combined. Bring to a low boil over high heat and then reduce the heat to medium to maintain a summer. Stir in salt to taste and simmer for about 5 minutes longer until thickened. Mmmmm good.

3. Now, add 1/4 cup of your enchilada sauce to the sweet potato mixture. Stir well, and add in your seasonings: nutritional yeast (optional), cumin,

fresh

lime juice, salt, garlic powder, chili powder- all to taste. Adjust seasonings if necessary. Stir well.

4. Spread 1 cup of your enchilada sauce on the bottom of your casserole dish. Scoop about 1/2-3/4 cup of the mixture onto each tortilla and wrap, placing the fold down on the casserole dish. Repeat for the remaining 3 tortillas and leave a bit of filling left to spread over the top. Cover with remaining enchilada sauce. Sprinkle with vegan cheese or real cheese, if preferred (notice half of ours without cheese for me! Still yummy to me!)

5. Bake tortillas at 350F for 20 minutes. When enchiladas are cooked, remove from oven. Serve immediately. Makes 4 enchiladas.

Read more: http://ohsheglows.com/2011/05/04/vegan-enchiladas-with-cilantro-avocado-cream-sauce-2/#ixzz3xcQtPbxR
Powered by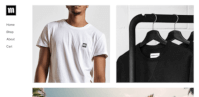 Create your own unique website with customizable templates.