healthfully delicious
real food. real life.
Want to save money on dog treats? Make your own! And use this recipe! It is the cheapest I have used yet, and the dogs love them! Mac is showing you just what he'll do to get one of these treats! (Love this guy so much!!) But trust me - buy your organic unsweetened applesauce and natural peanut butter from costco, and this is one healthy, super simple, and cheap dog treat that even you can eat

Total Time: 30 minutes

Ingredients: (This makes me probably almost 150 treats or so... depending on how big/small you cut them. I freeze them and take out a small container's worth at a time)
3 cups flour
2 tbsp cinnamon
1/3 cup unsweetened apple sauce
1/3 cup natural peanut butter
1/3 cup water
1 egg

What to do:

1) Preheat oven to 350 degrees Fahrenheit.

2) Combine dry ingredients in one bowl. Combine wet in another. Gradually add dry to wet, stirring and eventually kneading as necessary until you have dough-like consistency.

3) Roll dough out onto a floured surface. Cut into small squares with pizza cutters. Place onto slightly greased cookie sheets, as many as you can fit. Cook in over for 20-25 minutes, until crispy. These treats freeze perfectly and can last you a long time! I don't think I could ever go back to buying dog treats - these are cheaper and I know what I'm giving them as a treat. Mind you, these dogs will eat anything and consider it a treat - like veggie scraps, yogurt, cheese, grape tomatoes, popcorn... :)

---
Powered by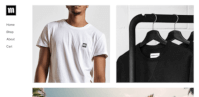 Create your own unique website with customizable templates.