healthfully delicious
real food. real life.
Tried a new recipe tonight and it was delicious! Easy of course, I don't do difficult recipes! The chicken turned out moist with a great seasoning on the crust. The basmati rice and simple steamed veggies went well with the strong taste of the chicken. I recommend you to try it!

Time from start to finish: 35 minutes

Food we used:
2 chicken breasts, completely thawed
Brown basmati rice (1 cup with 2 cups water)
Organic Chicken broth seasoning for rice
Fresh Broccoli and Green Beans, Frozen Corn and Peas
Crust for chicken: half cup ground amonds, tablespoon oregano, basil, parsley, teaspoon sea salt, freshly ground pepper
Oil for cooking

What we did:

Preheat oven to 450 degrees Fahrenheit.
Rinse rice. Add one cup of rice to 2 cups water in a small pot, with broth seasoning. Bring to a boil, uncovered. Cover and simmer over low heat for 30 minutes.
Rinse chicken and pat dry. Combine almond, oregano, basil, parsley, salt/pepper in a bowl. Coat chicken mixture and place in a shallow baking dish. Drizzle in oil and bake for 20 minutes, or until chicken is cooked through.
Steam veggies in the way you like. We often use the bamboo steamer, but tonight we used parchment paper pouches. Simply place fresh veggies in pouch, fold, and put in over or microwave to cook. I'd recommend the over of the microwave. Season with lemon when done.



---
Powered by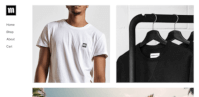 Create your own unique website with customizable templates.