healthfully delicious
real food. real life.
Soup is great way to use up the last of your veggies. My Dad's Minestrone Soup was the first soup I made on my own. It's a no fail soup recipe and always tastes delicious! Although I didn't always appreciate veggies when I was younger, Dad's Minestrone Soup will always remind me of home. After building up some soup-making confidence, I eventually branched into making other kinds of soups, but I often use my Dad's recipe for his Minestrone soup as a base recipe to follow.
Tonight, I was making a tomato-based soup with some CSA veggies and decided to turn it into a Minestrone-inspired soup, with some noodles and beans. It turned out great and made lots of leftovers! I look forward to these lunches next week!

Total time from Start to Finish: 35 minutes

Ingredients:
Drizzle of oil
1 onion, diced
2 cloves garlic, minced
2 lean pork sausages, chopped
2 potatoes, peeled and chopped
2 carrots, peeled and chopped
2 parsnips, peeled and chopped
Organic No-Salt Chicken Bouillon with water or Broth
1 can no-salt, organic diced tomatoes
Spices: 1 tbsp. basil, oregano, summer savoury, paprika, chilli powder or chili pepper flakes, pinch sea salt and pepper, drizzle of honey for some sweetness
1 can beans (I used Romano tonight)
1-2 handfuls of spinach
2 handfuls of noodles (I used egg noodles tonight)

Steps:
1) Cook onion and garlic in oil over medium heat until sizzling loud and clear. Add sausage and cook through, stirring often.
2) Add potatoes, carrots, and parsnips. Stir to coat in flavouring from pan juices.
3) Add bouillon/water or broth. Stir to lift the flavours form the whole pot. Add tomatoes and spices. Bring to a boil.
4) Add noodles and cook for about 7-9 minutes. Add beans and spinach and stir until spinach is wilted.
5) Let simmer and serve! Yummmmmmmm!!

---
Powered by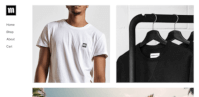 Create your own unique website with customizable templates.